Ser.Tec. presented Eagle TX 130 a new dtg printer of the Eagle Series. Eagle TX 130 is characterized by a large print area that can be divided into tables of various sizes according to customer requirements, up to 18 A4 tables.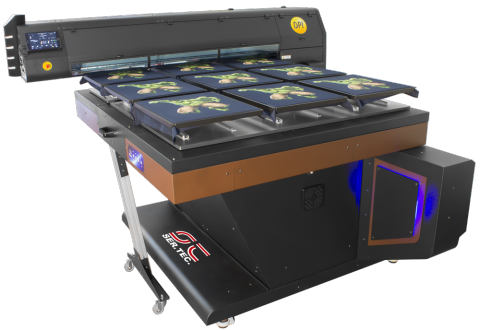 The 8-channel printhead ensures high coverage and excellent quality prints. The central tables have been equipped with a sliding system that allows them to be extracted from the machine while the printer is in operation to be able to unload and reload them, eliminating waiting times and cycle stops.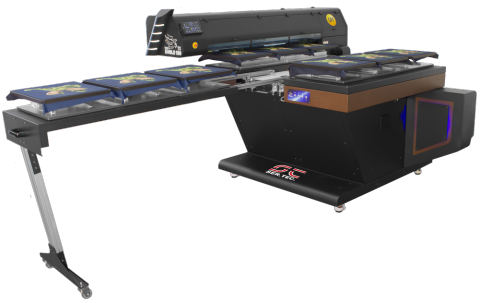 The platens can be easily removed to install an optional 130x150cm printing table in a few minutes to print pre-cut and fabrics in general.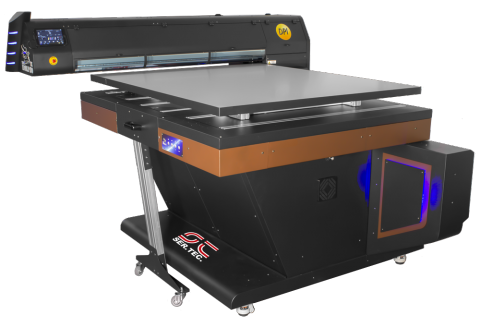 Eagle TX 130 is available in double four-color or four-color + white and like all the printers of the Eagle line is remotely controllable with the dedicated tablet.