Ser.Tec. group was present at the Fespa Monaco 2019 with the digital fabric printer Eagle TX 70 2H and the new Eagle UV 50 for object printing.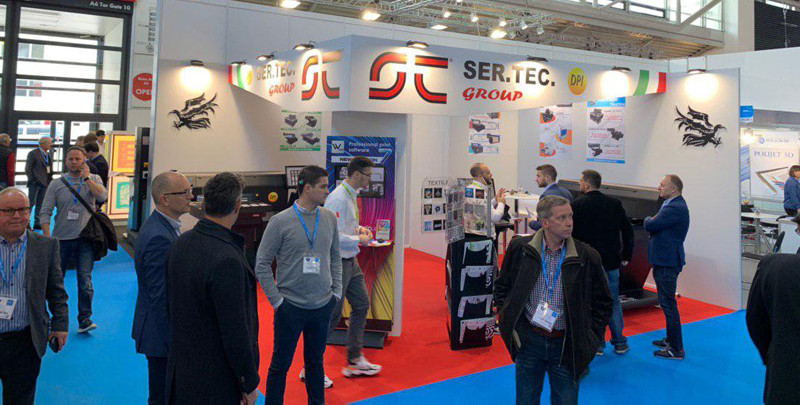 The new Eagle UV 50, equipped with a moving table, has impressed many visitors with its quality and speed of printing. The combination of gloss and 3D printing has given opportunities to create impact effects that have attracted many visitors.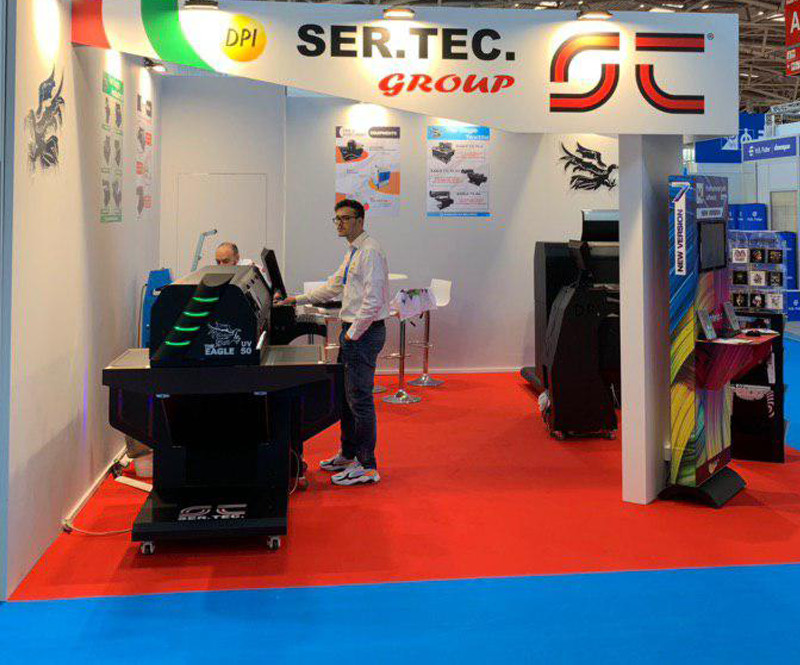 The high print speed and the ability to print photographic quality on fabric has highlighted the Eagle TX 70 2H, equipped with a double indipendent print head thanks to Ser.Tec's proprietary Multihead technology.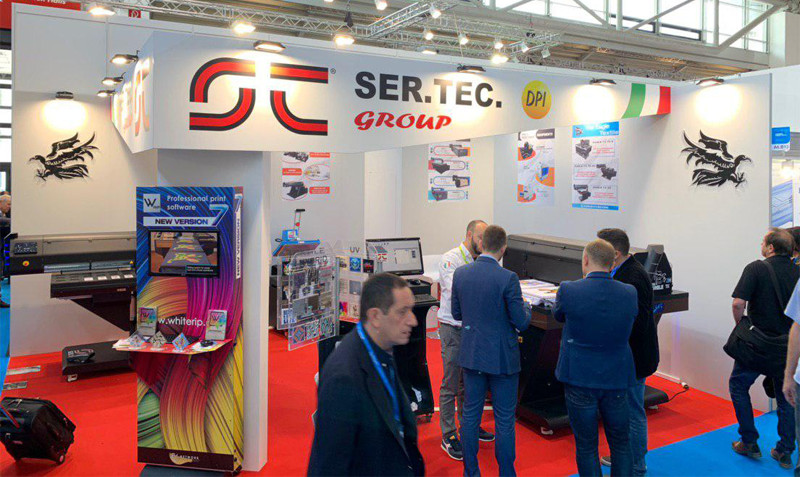 The Ser.Tec Group thanks all the visitors and gives you appointment to ITMA in Barcellona.