Tailored solutions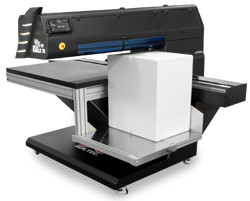 We can create custom printers to satisfy your needs for special processing, integration with automatic printing lines, integration with load and unload equipment or customization for extra size materials.
Circular object Kit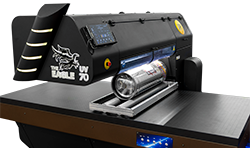 The circular object Kit allow to easily print on circular items. The kit can be mounted and unmounted in a very short time allowing to switch production type quickly.
Square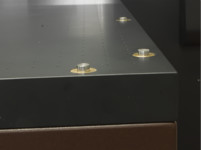 The square allow to place the material in perfect alignment with the table almost istantly. The square is adjustable in height and can be completely lowered if necessary.
Customizable length
The print length of the Eagle XL is customizable, starting from 2,5 meters. You can choose the best size for your needs.
Vacuum table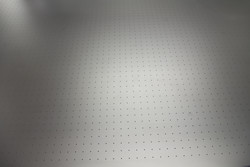 Eagle printers can be equipped with vacuum table that help to keep object in place and avoid movements during the print.