Textile Industrial Series
DigiScreen printer is the contact point between DTG printing and screen printing.
DigiScreen integrates perfectly with any manual or automatic screen printing carousel and allow you to apply special effects of screen printing (flock, foil, glitter) to digital prints, all in a single production process giving you the opportunity to expand your business in the emerging digital market.
DigiScreen printer enables large volumes of high quality production and speed thanks to the digital printer with piezo eletric print heads with 8 channels, inks are stored in pressurizes bottles in an easy accessible compartment in order to have always under control the amount allowing a considerable saving compared to cartridges.
The printer is also usable as a classic digital printer!!
Print heads height of the printer is always keep under control thanks to PHPC (Print Head Position Control) blocking the machine if there is an obstacle in the head route, so as to keep it safe from any breakages.
The digital printer is managed by a computer placed on a swivel arm directly on the machine, where a dedicated version of WhiteRip allow you to print with various optimizations using the full potential of your printer.
Tailored solutions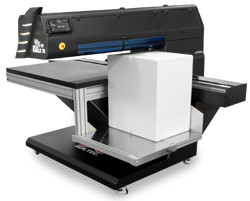 We can create custom printers to satisfy your needs for special processing, integration with automatic printing lines, integration with load and unload equipment or customization for extra size materials.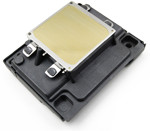 New generation Print Heads
The new print heads have a better performance, they last longer, thanks to the mirror treatment to prevent the deposit of color and clogging of the print nozzles.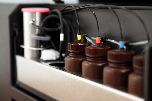 Open ink system
The under pressure ink system avoid the formation of air bubble on the circuit, the white ink is also on constant recirculation to avoid the sedimentation. The result is a global cost reduction with reduced maintenance downtime and less print head cleaning required.
Printing method:Direct to garment
Print size: 500 x 600mm
Max. print resoloution: 1440dpi
Print head: Piezo - electric. 8 channels
Colors: C, M, Y, K White optional
Ink in bottles
PC Integrated
Power supply: 220 V

The PHPC system produces uniform prints and assures that the head installed in the printer is protected from strikes by constantly checking the position.

Line of dedicated inks, divided into different lines, UV Led, Hybrid and Water base. SER.TEC. and DPI DG Printing recommend its use, as they are specifically for their own printers.

Thanks to sincroprint function you will be able to print the white base and colours together in a single print. This will eliminate the time for the second print halving the time and increasing the output!