Ser.Tec. presented the new line of Atom large format industrial printers.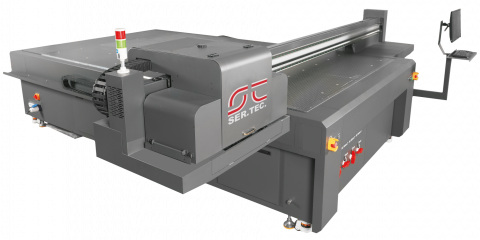 The Atom series printers produce photographic quality prints thanks to the Ricoh Gen5 and Gen6 heads. These latest generation heads guarantee excellent quality thanks to greater precision and greater frequency of work. A further feature of the heads is the printing of variable size drops to minimize printing defects and produce more faithful gradients.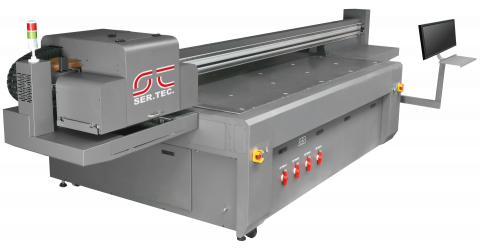 On the sides of the print heads there are two water-cooled UV LED lamps for immediate drying of the print. The adjustable power of the LEDs allows the Atom printers to adapt to every need. Thanks to the adjustable power of the latest generation of UV LED lamps and inks with Atom industrial printers it is possible to print on various materials such as plastic, metal, glass, leather and wood!

The Atom printers are available with a print area of 2500x1300mm or 3000x2000mm including a powerful vacuum table.