Ser-Tec at recent Inprint Milan has presented the new Eagle 50, a printer that meets the market request for small format printer with high quality prints.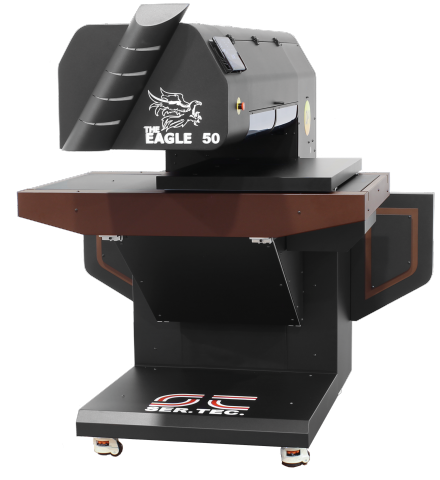 In fact even if Eagle 50 it's a small format printer, is equipped with all the technologies and features that characterize the Eagle series like ink recirculation, last generation print heads and much more that give Eagle 50 speed, quality and reliability. On Eagle 50 is the table that move under the printer to reduce the amount of space needed to operate the machine, this allows it to be used on small offices or shops.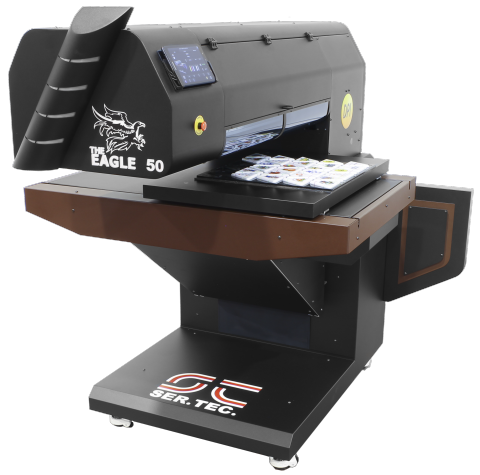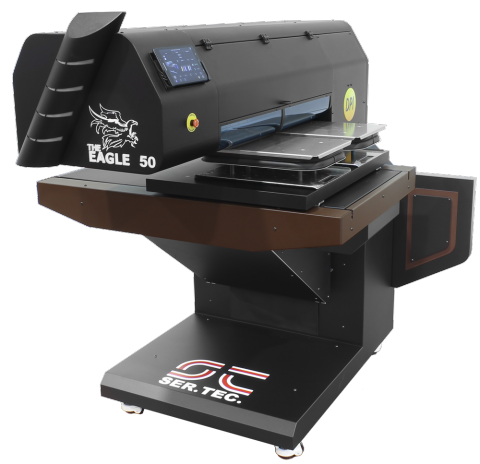 The new Eagle 50 feature a print area of 700x500mm, a maximum print height of 250mm and tablet for remote control. This printer is the ideal machine for gadgets and small industrial objects printing for both samples and production thanks to short setup time and high print quality. Besides UV and Hybrid versione there is also the TX version for garment printing for an offer that cover all possible market segment of small format digital printing.
Eagle 50 TX product page
Eagle 50 UV product page
Eagle 50 HY product page